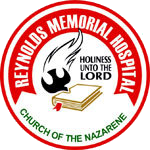 REYNOLDS MEMORIAL HOSPITAL & AFFILIATED CLINICS
O Lord my God, I cried out to You, and You healed me. Psalm 30:2.
"In response to the Love and Compassion of Jesus Christ, Reynolds Memorial Hospital commits for service of the poor and the needy, irrespective of Caste or Creed, so that they become a healthy citizen of this world and the Next......"
"Our thoughts are with all of those around the world who have been affected by the COVID outbreak. We are ensuring to adapt the current situation; also, it is a great encouragement to see God is at over all control although we are interestingly challenged by the unprecedented events.
Whilst we fully recognize the importance of our affairs, we thought it would be best to withdraw from most of them. There are several difficulties, in doing so, yet those will clearly have to wait from trying again in future: so we are ensuring to keep up active with our basic operations by offering our regular services to the general public & other internal actions.
This is very disappointing scenario, so our sincere prayer is that everyone must repent of their shortcomings & pursue the calling of God, for what he has placed us, without being bogged down by the present uncertainties. Kindly be safe amidst of these death-defying times, to avoid the enormous rise of victim count through this fast spreading virus in future".
--RMH COMMUNITY--