NNTC - Nazarene Nurses Training College :
Founded in 1958, the Reynolds Memorial Hospital, Nazarene Nurses Training College is situated within the Reynolds Memorial Hospital Campus premises - a specious property spread over 86 acres and surrounded by plush and pristine greenery - in the peaceful township of Washim, Maharashtra - India.
The Nazarene Nurses Training College is a recognized Christian learning Institution that aims to prepare its students for the future by emphasizing the development of fundamental Nursing concepts and the application of skills learned to equip its students for a rewarding career as qualified Nurses in the progressive Nursing care, not only in India but throughout the World.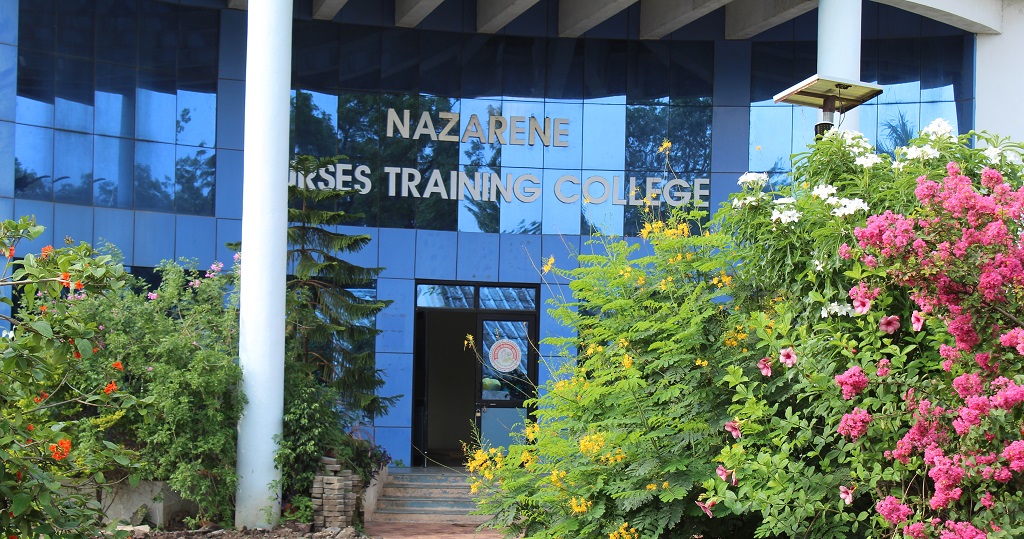 At Nazarene Nurses Training College, Nursing Education is imparted to the student in systematic direction and guidance. Our goal is to develop the students moral, intellectual, physical and social potential as related to knowledge skills and ideas of Christian Nursing - that is to fulfill what Jesus Christ taught us as the great commandment," Love the Lord your God will all your strength and your mind and Love your neighbor as yourself.
The Nazarene Nurses Training College is approved and recognized by the Indian Nursing Council and is Affiliated with Maharashtra University of Health Sciences, Nashik Mid India Board of Examiners (MIBE) of the Nurses League of the Christian Medical Association of India (CMAI).